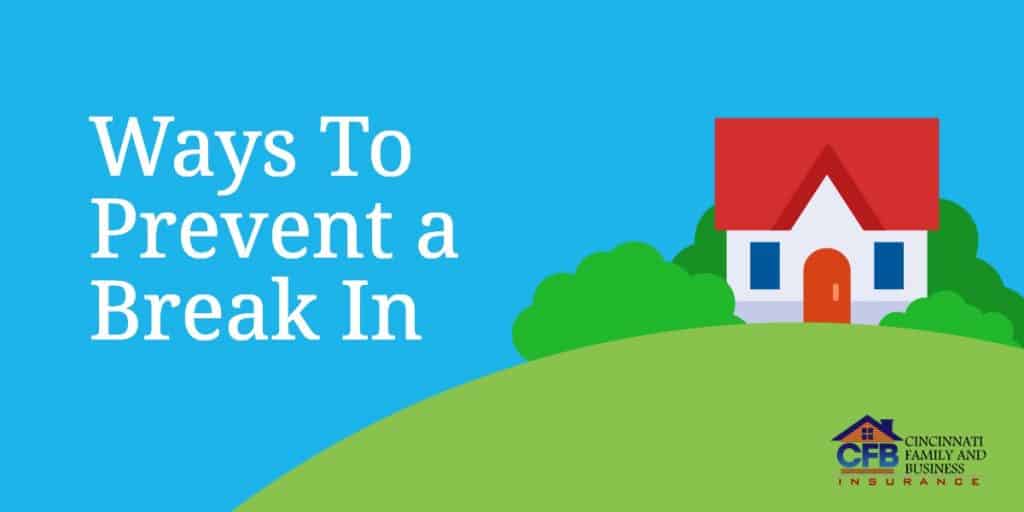 How safe is your home? When it comes to home security, you can never too safe. In fact, some people don't think that they will ever be the victim of home invasion. Unfortunately, over two million home invasions happen in the United States every year.
Even worse, approximately 17 percent of those homes have security system. What does that mean for you? Simply put, even though you can still fall victim to burglary with a security system, they are an excellent deterrent.
In addition, it's also important that you have home insurance in the event that you are robbed. With that said, there are plenty of ways you can fortify your home other than a surveillance system.
Continue reading to learn ways to prevent a break in.
Lock All of the Doors and Windows
This is, by far, the easiest and most effective way to keep out intruders. Doing this is second nature among many homeowners. Having a deadbolt lock is a great way of adding an extra layer of protection on your door and windows. For those looking to upgrade your old locks, visit your local hardware store to see what types will work best for your home.
If you have any aluminum window sills, be sure to replace them as they are known for being easy to break in to. Always make sure to test the locks on your doors and windows before leaving your house or before you go to sleep.
Install a Stronger Back Door
Most homes have a sturdy front door. A common misconception among homeowners is that having a strong front door is essential for keeping predators away. Sadly, this is not the case.
Intruders are more likely to break in your house through your back door instead of your front door. In fact, if the back door is old and the wood is warped, then all it takes is a strong enough kick to gain access. Instead of having to call your home insurance company, it may be in your best interest to have your back door replaced.
Buy a Dog
There's a reason why dogs are called "man's best friend". They are obedient, loyal and are known to make intruders think twice before breaking into your home. In fact, most burglars usually stay away from houses that have dogs because of all the questions they raise. Are they going to alert the neighbors by barking a lot?
Is the dog large or small? Is the dog friendly? Do I risk being bitten? A burglar will ponder these questions and often opt for an easier target. If you already have a dog, consider putting up a "Beware of Dog" sign to get the message across. In fact, you can even display the same sign without having a pet. Sometimes this alone helps to prevent a break in.
No one wants to think about having someone break in their home. That's why it is important to be as vigilant as possible and protect both your home and your family.