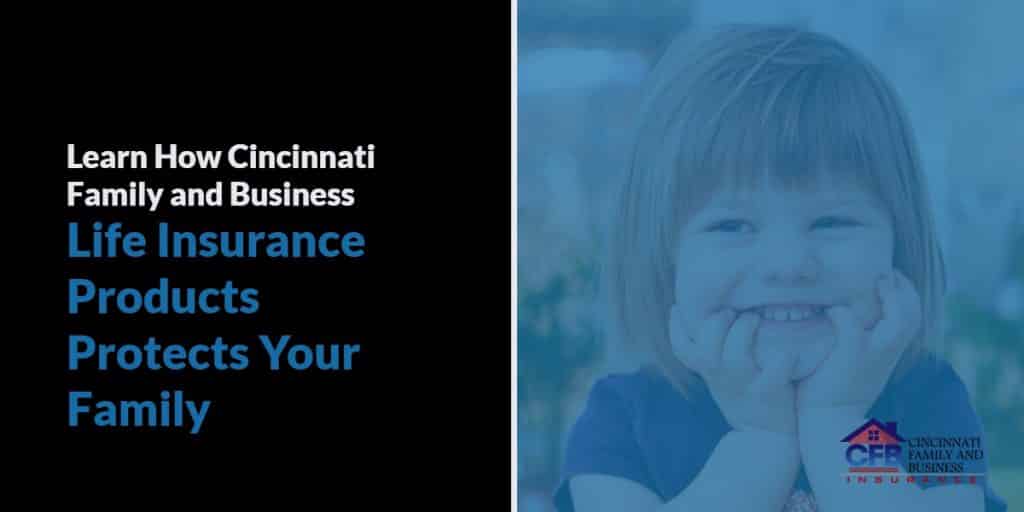 Life insurance isn't a topic that a lot of people talk about frequently. It isn't an easy thing to think about for some people, which is understandable. In fact, you may not even have life insurance! The good part about life insurance is when you find a policy that works well for you and your family, you won't have to make a change or talk about it frequently. Today we'll share how Cincinnati Family and Business life insurance products can help you protect your family.
Why a lot of people don't have life insurance.
There are a lot of myths surrounding life insurance. The first and most concerning is that life insurance is "too expensive." In fact, it has been shown that people tend to overestimate the cost of life insurance by up to 300%! This insane overestimate tends to keep people from even looking into life insurance that could help keep their loved ones living comfortably financially if something were to happen to them.
How Cincinnati Family and Business is Different
Another reason that some people may avoid life insurance is that they do not want to be pressured into a plan that they really cannot afford or isn't designed specifically for their needs. These are both logical concerns, but Cincinnati Family and Business takes a different approach. Cincinnati Family and Business has successfully helped its customers with life insurance for over eighty years. This means that they are veterans in the life insurance field and know how to treat each customer as an individual, whether than taking a common cookie-cutter approach.
Additionally, Cincinnati Family and Business sells their insurance products through independent agents. This means that the insurance agent works for you, not the company. The result of this is that they can provide you with multiple options, not just options from the company that they are representing. They'll also help you comparison shop, which takes the guesswork out of the process for you! Yet another benefit of an independent agent is that you'll be working with someone who is a local in your area and is easy to reach in the event that you need them in a pinch.
The Perks of Life Insurance with Cincinnati Family and Business
So, what is the policy like that you will be getting when you choose to work with a Cincinnati Family and Business independent agent? Specifically, you'll get income replacement.
Income Replacement
Income replacement guarantees that your family will receive money to replace your income. Nearly half of U.S. workers would struggle financially in the first month if they were to lose an income. An income replacement would help your family stay afloat in that stressful time.
Education Costs
Something else that you can have in your life insurance policy is education costs. You can work with your independent agent to factor in the costs of education for your kids so that it can be given to them in the event that something were to happen to you.
Mortgage Protection
You can also add mortgage protection to your life insurance policy. You may not have thought about if your family could afford to pay off the mortgage on your house without your income. If something were to happen to you, mortgage protection would take this burden off of your family.
Wealth Transfer
Something that a lot of people may not think about when it comes to life insurance is a wealth transfer. If you want to leave a legacy for charity or loved ones, you can incorporate it into your life insurance policy. This is a great option because these benefits are generally tax-free and can actually pay out more than you paid in.
Final Expenses
Lastly, there is the cost of the funeral and other health costs associated with the end of life. On average, these costs total around $15,000. A lot of individuals choose to include these costs in their life insurance plan to keep the burden off of their loved ones should the time ever come when they would need to use it.
Overall, there are many benefits to having a life insurance policy for you and your family. It can relieve some of the financial stress on your family should a tragic event happen. The agents that work with Cincinnati Family and Business can help you find life insurance products that work for you.