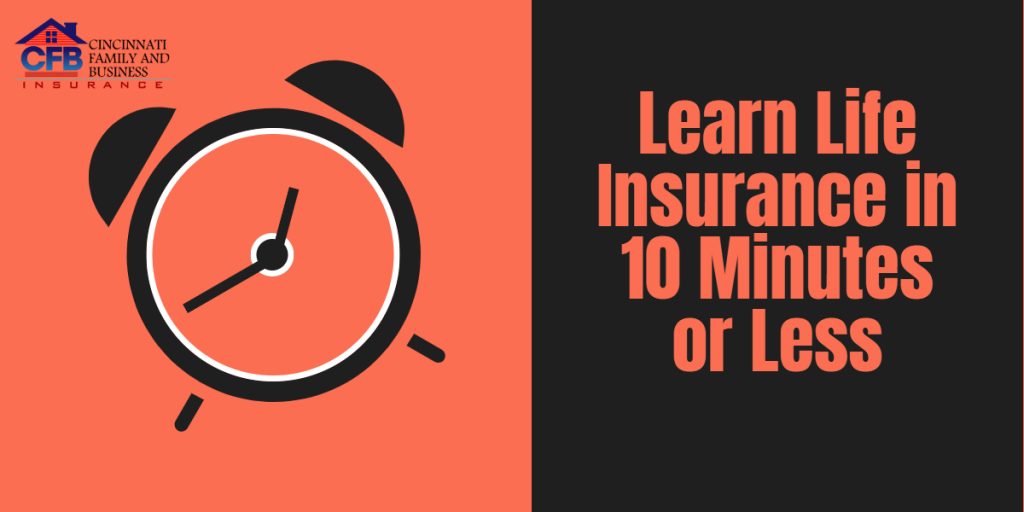 If you don't own life insurance, then you're not the only one. Most people cringe when they hear about it. While it's widely available, most people don't understand what life insurance is or how it works. Here is everything you need to know about life insurance. This handy guide will allow you to learn about life insurance in just 10 minutes or less. You can use this information to find the right policy that will protect you and your family.
Life Insurance is a Contractual Agreement
From the moment you apply for a specific life insurance policy and you're approved for it, you are entering into a contractual agreement with that insurance provider. You're agreeing to make monthly, quarterly, or bi-annual premiums to keep that policy in effect. If you pass away and that policy is still in effect, the provider will pay the policy's benefits to your assigned beneficiaries. Your beneficiaries should be named at the time of your contract. The insurance provider's rights and responsibilities, as well as your own rights and responsibilities, are also detailed in the contract.
It's a Financially Smart Decision
Having life insurance is one of the smartest financial decisions you'll make in your life. You probably learned about investments, savings, retirement, and other long-term financial planning options. You may not have to learn life insurance helps you and your loved ones' health and happiness. This is especially the case for those who are dependent on your income, in the event that something happens to you.
Life Insurance Plans Involve Four Parties
There four significant roles that take place in life insurance plans. The following four parties include:
The assigned beneficiaries that receive your policy proceeds if you pass away while the policy is still in effect
The insurance provider who issues this policy
The insured person who issues the policy premiums and whose death the benefits will be payable
The owner who meets the premium payments and exercises his or her policy options
In most cases, the insured person is the same as the owner. This is the case when someone takes out life insurance for their own life.
There are Different Life Insurance Plans
In addition to the various parties, there are different types of life insurance policies. While there is a wide variety of policies, they often fall under two main categories: permanent insurance and term insurance. Term insurance is cost-effective insurance that's used for temporary needs. It only provides protection for a certain amount of time.
Permanent insurance provides protection for life. As long as you meet the premiums and don't make withdrawals, the amount is paid in full. It's hard to say which type of life insurance is best for you since it depends on your budget and financial goals. Sometimes a combination of permanent and term insurance is the best solution.
Policy Benefits Can Protect Loved Ones
If you have people who financially depend on you, such as children, a spouse, or other family members, then you'll need to take out life insurance to protect them as well. If you pass away prematurely, you can use those life insurance proceeds to protect their way of living without making any dramatic life changes.
Life Insurance Is Affordable for Most People
While most forms of life insurance can be expensive, the premiums only increase if you have health problems or you're a smoker. Most people assume that life insurance is expensive, according to a recent survey by Insurance Barometer Study conducted by Life Happens and LIMRA. For example, a 30-year-old man who's a smoker can receive a 20-year term insurance plan worth $250,000 for $16.00 per month.
Life Insurance Can Be Used for Anything
Life happens and there are unexpected moments where life insurance can be used to pay some or all of these expenses. You can use it to pay for burial, cremation, or a funeral. Since life insurance is often used for these types of expenses, it can also be used to pay off debts, fund a child's education and expenses, and to make up for lost income. Your beneficiaries can also use your life insurance policy for various types of expenses.
You Need More Coverage Than You Think
Most people assume that they only need life insurance for debts and funeral expenses. But the main advantage of having life insurance is to help those who financially depend on you. You can ensure that their financial needs will be fine in the event that something happens to you.
If you still need to learn life insurance, then speak with an agent. They can help you better understand life insurance and help you find the right policy for your budget and needs. The most important thing to know about life insurance is that it'll protect the people closest to you.