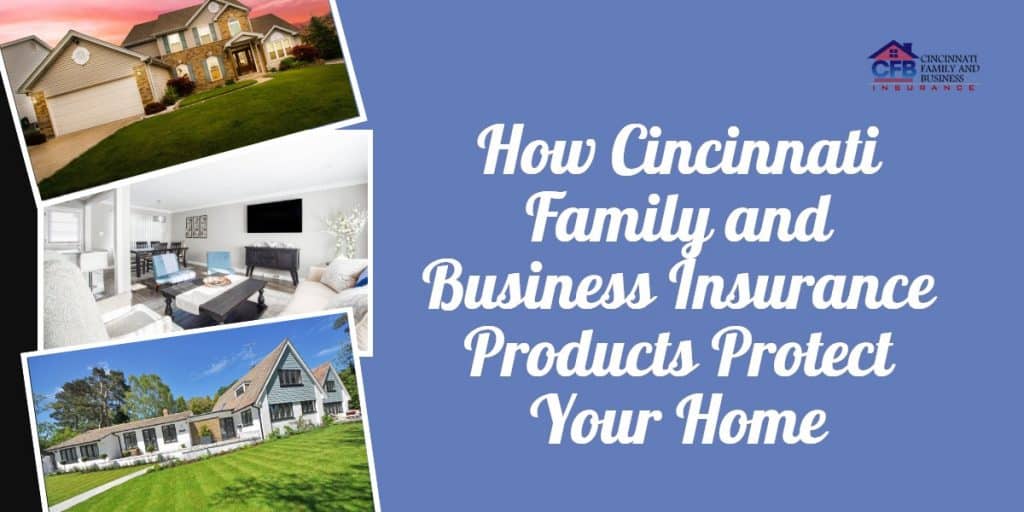 Purchasing a home is a major investment, both financially and an investment in one's family. It is important to protect that investment from a variety of risks that can damage or destroy a home. Homeowner's insurance is the most common method for protecting a home from these various threats. However, most homeowner's insurance policies do not provide complete protection for the home from certain types of threats. Often, homeowners do not discover these issues and lack of coverage until they are faced with serious damages or problems. Even when the particular issue is covered, homeowners may be surprised that the coverage does not provide enough to pay for the damages. Fortunately, there are home insurance products available that can provide coverage for these gap areas.
Home Replacement Costs
When a fire or other event causes total destruction of a home, many homeowners depend on their insurance company to pay to rebuild the home. Unfortunately, most home insurance policies only provide market value of the home. The market value of the home is contingent upon the property values in the area the home is located. This value can go up or down depending on the economy and area. However, the cost to replace a home is often quite different from the market value.
This price includes the costs to clear the old home debris, purchase similar materials, and hire contractors and employees to rebuild the same home. This cost could be far greater than the market value. Unfortunately, if your home insurance only offers market value, you may have to pay any additional costs out of pocket. Fortunately, there are insurance providers that offer home replacement costs coverage products. This provides the needed protection homeowners need to rebuild their home after such a devastating loss.
Water Damage
Home's face risks of water damage from a variety of events. Unfortunately, very few of these events are covered by a typical home insurance policy. Your home insurance will likely cover water damage to the interior of the home from damages to the roof, but often not the roof itself. It will also cover water damage caused by a singular, accidental event that causes water damage. This includes a broken or burst pipe, overflowed appliance, or other such accidental water exposure. It will also cover water damage caused by extinguishing a fire.
Typical home insurance policies, however, will not cover damages caused by any type of flooding. Flood insurance is a separate type of insurance homeowners can purchase. It is important for homeowners to know if they live in a flood zone and purchase the appropriate flood insurance to provide this coverage. Home insurance will also not cover water damage due to slow leaks in the plumbing.
It also does not cover damages caused by sewer systems backing up into the home. This can be a major problem for many homeowners that find their sewer or drainage systems regularly back up into the home and cause damage. Some homeowners may be able to get assistance from the city or municipality that controls those system. However, this can be a difficult and drawn out process with very little yield. Fortunately, there are options that can be added to your insurance policy to cover any damages in these situations.
Underground Service Line Damage
Every home depends on a variety of services and lines that are routed underground to the home. Water lines, sewer lines, gas lines, electricity lines, and various other services are supplied to a home through the ground and into the home. For many of these services, it is the homeowner's responsibility to maintain these lines from where they enter your property. When one of these lines break, it can stop the home's ability to receive the services they need. Breaks and damages to these lines can also be dangerous, especially broken gas lines underground.
Repairing these lines when they become damaged or worn can be quite costly. Not only must the homeowner find a contractor able to make these repairs, they must also pay for the cost to excavate the ground to get to the lines. None of these service lines are covered by a typical insurance policy. This means that all of the costs of repairs will come directly out of the homeowner's pocket. Fortunately, there are insurance companies that provide protection for these underground service lines. This helps homeowners get the repairs they need to keep their homes running without the major costs of repairs.
Other Coverage Options
There are a variety of other options homeowners can add to their home insurance policies to protect them from other types of threats. These options can cover the costs of replacing personal possessions that were stolen or damaged in an otherwise covered event. There are also policy options to provide coverage for heating and cooling system replacements in the home. There are also options to provide protection for your home technology, such as computers and smartphones. Homeowners can also add personal umbrella insurance to their policy to protect them from being sued for issues, such as property damage, character defamation, libel, or other personal issues related to the homeowner or members of their family.
There are other additional options that can provide protections for homeowners and their families. Identity theft has become a major problem. Someone can steal your identity, destroy your credit, and cause a variety of other issues while posing as you. Identity theft protection provides assistance in restoring your credit and identity. It also provides assistance to law enforcement officials to find those responsible.
Protecting your investment is very important to ensuring it maintains its value throughout its lifetime, as well as provide a safe and comfortable home for you and your family. Home insurance provides coverage to protect the home and the things of value in the home. It is important to ensure you have the right policy to protect all of these things from the many threats they face. Contacting your insurance agent is the first step to ensuring you are covered.