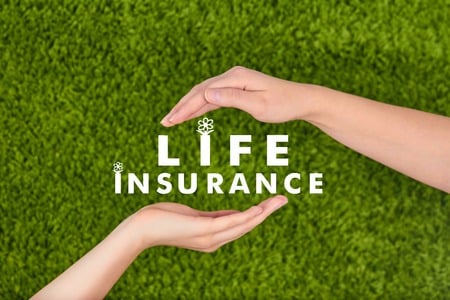 The one thing that's certain in life is that it will not last forever. End-of-life planning may seem like a morbid topic, but knowing that your loved ones will be provided for after your death can give you valuable peace of mind while you live your life.
Because the unthinkable can happen at any time, it's important to be prepared. Life insurance allows you to ensure the financial security of your spouse or children regardless of where you are on your financial journey. Whether you're just starting out on your career path or have long been retired, life insurance provides a guaranteed safety net for your beneficiaries.
Taking Care of Those You Love
If you live alone and have no one who depends on you, expect no final expenses or will leave behind no debts needing to be paid, you might not need life insurance. However, that situation describes very few people. Most individuals have people in their lives who could benefit from an insurance payment after death.
A policy could be used to provide financial care in many ways:
– It could pay for the insured's final expenses, relieving the survivors of the costs of funeral planning.
– It could pay for the education of surviving children or grandchildren.
– It could provide financial security to a family going through a difficult period of grief.
– It could provide living expenses for a spouse who had been reliant on the deceased's income.
The benefits of an insurance policy will depend on your individual needs. With many policy types available, you are sure to find an insurance plan that will fit the needs of your family and specific situation.
Choosing the Best Option for Your Needs
There are two primary types of life policy available through most providers: term and whole or universal. Term life policies are the most affordable option and can often cost just a few dollars a month when you are young and healthy. A term policy provides an agreed upon benefit amount upon the policyholder's death and lasts for a specified number of years. If the insured lives beyond the policy's term, the policy can be converted to a different type to extend coverage.
Whole and universal life policies are a form of permanent insurance. These policies last as long as premiums are paid into them and accrue cash value over time. This means that they can be borrowed against or used as investment vehicles. The monthly premiums may be higher, but some people find the investment capabilities of these policies to be worth the price.
The type of policy best suited to your needs will depend on your situation. It's important to consider your income, lifestyle, the needs of your family and other related factors. An insurance expert can help you to understand your options so that you can make the best decision and achieve peace of mind.