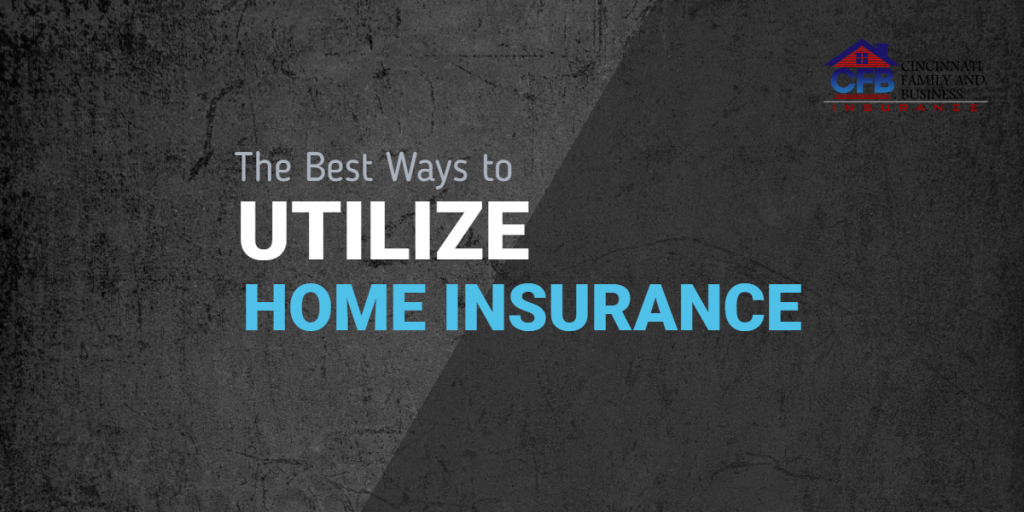 Nearly everyone knows what home insurance is, however, few fully understand the best ways to use it. Knowing when to make a claim and how such a claim can affect you over the long run is very important. Typically, the golden rule is that filing even one home-related insurance claim will raise your rates by approximately 10 percent annually. If you make several claims in one year then you could potentially see your insurance rate increase by as much as 41 percent annually. Knowing when it is cost effective to file a claim is paramount.
The Top 6 Best Ways to Utilize Home Owners Insurance
1. Repairing Hurricane or Tornado Damage – The damage caused to homes by hurricanes and tornados are the most common and one of the most expensive classes of claims that homeowners typically make. As we all know, damage caused by extreme wind or hail can cause serious damage to a home, damage that could even warrant a complete replacement of your home. If your home has incurred serious damage from a hurricane or tornado then it would be strongly advisable to file a claim, as any likely increase in your rates would not even come close to equalling the amount caused by catastrophic wind damage.
2. Fixing Water Damage – Most water damage to homes is caused by broken pipes that are not discovered right away. In some extreme cases, a pipe can break only to be discovered years later and after tens of thousands or hundreds of thousands of dollars in water damage has already occurred. If your home has suffered serious water damage then you should strongly consider filing an insurance claim to cover the damages. This is another category of damage that is usually severe enough to warrant the inevitable rate increase that will occur after your claim has been approved.
3. Recovering From Fire Damage – Contrary to what most people think, fire damage is not the most popular type of insurance claim for homeowners, it is actually ranked at number three. Where fire damage does rank number one is in overall insurance claim amounts. Fire damage is typically catastrophic and repairs can easily soar into the hundreds of thousands of dollars. Any time fire damage occurs, the homeowner is almost always advised to file a claim, as there is just no way that an insurance rate increase will come close to costing as much as repairing fire damage out of pocket.
4. Fixing Property Damage – The fourth most common type of insurance claim that homeowners are justified in making is property damage not related to theft. There is virtually an unlimited number of ways in which this damage can occur, from a baseball flying through an extremely large and expensive window to a drunk driver crashing their car through a wall of a home. Whatever the cause may be, these types of home damage should be carefully appraised so that you can make a sound decision as to whether or not to file a claim. If such a claim will cause your rates to increase by 10 percent for the next 5 years, then calculate whether or not the claim is worth it in the long run. In many cases when the damage is large, the claim is absolutely justified.
5. Settling a Liability Claim – A liability claim is one where the homeowner's insurance is forced to pay for an injury or property damage that occurred on the premises of your home. These claims are much rarer than many others, however, they tend to rank number 2 behind fire claims for the overall claim amount. For example, if someone jumping on a trampoline in your backyard severely injures their head in a fall, then chances are you will be forced to file a liability claim to cover that injured person's medical bills. If they were to crack their skull or suffer a brain injury, then the total amount of the claim could be well into the hundreds of thousands of dollars. Homeowners are generally advised to file a claim in such cases.
6. Replacing Stolen Goods – The sixth most common home insurance claim is to cover the losses involved with theft or stolen property. Theft claims typically average just a few thousand dollars each, making them a gray area type of claim for homeowners to try and pursue. With smaller theft claims you will really need to break out the calculator and start crunching numbers, as a 10 percent annual rate hike for your homeowner's insurance could easily exceed the total claim amount. Generally, you should only file a theft claim with your homeowner's insurance if the total claim amount is appraised to be about three to four thousand dollars or more. Anything less than that might not be cost effective to claim, as you will eventually pay more out of pocket in rate hikes.