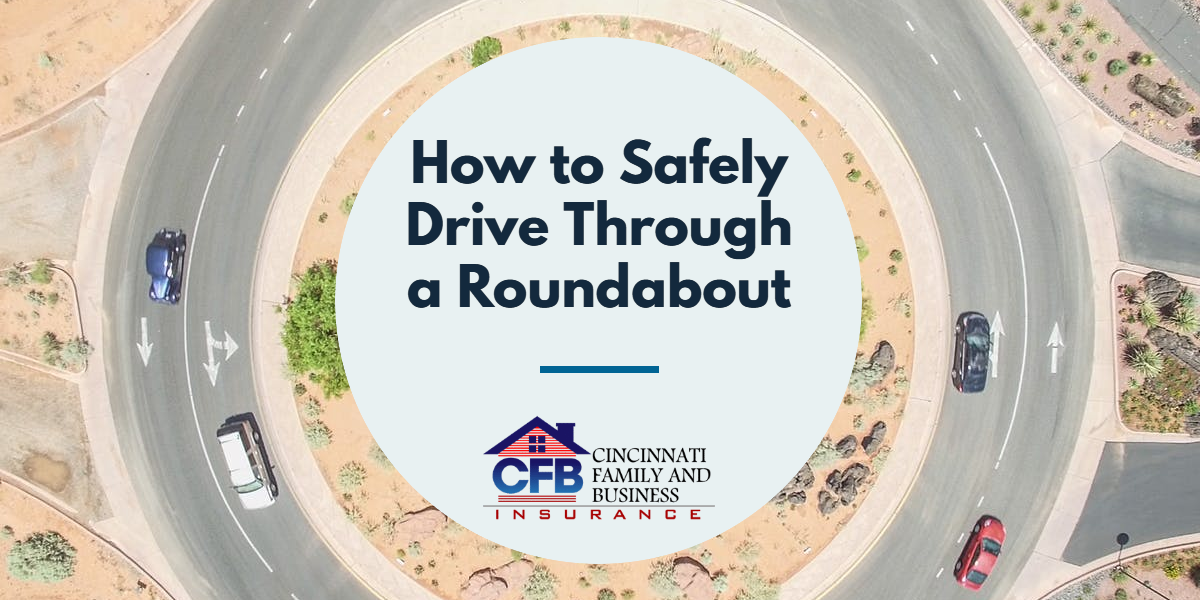 Roundabouts make intersections more efficient and safer for those who use the road including drivers, cyclists and pedestrians. Cities use two types of roundabouts: multi-lane and single-lane. Roundabouts can be tricky. With this type of road design, there is a proper way to use them.
Things to Remember About Navigating a Roundabout
There are a few important things to remember when it's time to drive through a roundabout. For one, if there is someone in the roundabout already, then it is your responsibility to yield. Once you enter the roundabout, remain in your lane. Do not shift over to another lane. Never stop in a roundabout. Also, do what you can to avoid traveling directly next to an oversize vehicle.
How to Manage a Single-Lane Roundabout
As you come up to a single-lane roundabout, there will be a sign posted, one alerting you that a roundabout is ahead. It will also have a speed limit displayed. These are areas where pedestrians may cross, so be sure to keep an eye out for them. Also, slow down as you approach the road configuration. Once you reach the entry point, look left to see if a car is already navigating the roundabout. If there is a car, then you'll need to yield to it. If there is no one coming or when you spot a gap in the traffic, then you can safely drive through the roundabout and continue traveling through it until you reach your exit. Before exiting the roundabout, scan for pedestrians and activate your turn signal. Remain in your lane as you travel through the road setup.
How to Manage Multi-Lane Roundabouts
When you need to drive through a roundabout that has multiple lanes, two different signs will be posted, a yellow "roundabout ahead" sign and one advising you of a lane choice. Before driving into this type of roundabout, choose which lane you'll need to be in. Select the lane in this kind of roundabout in the same way as you would when dealing with a regular multi-lane intersection. For instance, if you intend to take a right or go straight, then transition into the right lane. If you're headed straight or to the left, then you'll want to be in the left lane. It's also acceptable to make a U-turn when you're traveling in the left lane if you need to.
Once you've chosen the lane that you need to be in, keep an eye out for pedestrians in the crosswalks as you come up on it. As with a single-lane roundabout, look left upon approaching a multi-lane roundabout. Be sure to yield to any drivers who are already driving in the road configuration. With a multi-lane roundabout, you must also yield to two lanes of traffic.
When a large enough space between traffic materializes, make your way into the roundabout. Continue traveling through it until you reach the exit. Watch for pedestrians and use the car's turn signal before you take the exit. If you come up to the roundabout and there aren't any other cars, you can move into it without yielding.
Roundabouts and Large Vehicles
Roundabouts are meant for vehicles of all sizes. This includes semitrucks that are transporting long trailers, emergency vehicles and farm equipment. When there is an oversize vehicle making its way through this type of road configuration, then it is allowed to straddle both lanes. Some roundabouts are designed with a raised pavement section around the main island. This pavement section is called a truck apron. When a truck apron is present, oversize vehicles can use it as an extra lane or just for a little more space. The back wheels of the truck or vehicle can travel along the apron, making it easier for the truck to make its way around the turn. Since a large vehicle may need a little extra space to manage this type of turn, remember to give the vehicle room, so don't drive right next to it.
User-Friendly with a Little Know-How
Roundabouts are user-friendly once you know how to use them. Be sure to watch for pedestrians and other drivers. Also, remember when it's on you to yield and when it's the other driver who should. These convenient road configurations can decrease traffic and allow you to safely drive.