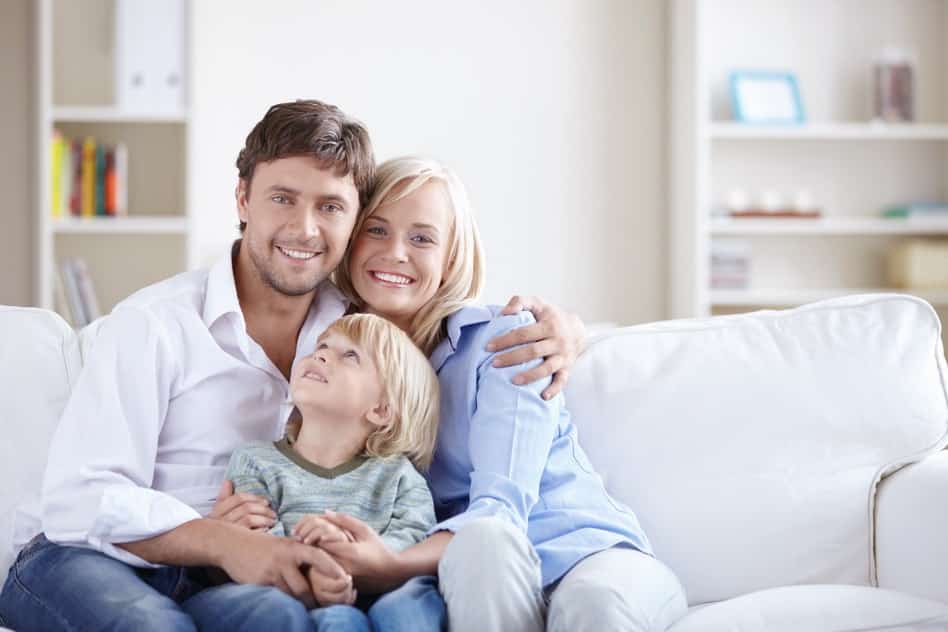 Carbon Monoxide poisoning is dangerous, and it kills hundreds of people annually across the United States. This silent and odorless killer is dangerous for precisely those reasons. It's found in many locations in your home and vehicle, but it's not easily detectable without the correct tools. If you're worried your family might suffer from carbon monoxide poisoning, you're worried about the right things. While chances are slim it will affect you, it could. It's time to find out how to protect your family so you don't become another statistic in the Cincinnati area.
Buy CO Alarms and Install Them
Your home needs to have CO alarms near every bedroom and at least one per floor in your home and your office if you have one. You need these alarms because they work like a fire alarm. If the alarm detects CM in the air, it will alert your family and you can get to safety prior to falling ill or potentially dying at home. These alarms are easily purchased at any home improvement store or online.
The key to properly using a CO alarm is to treat it like a fire alarm. Replace the batteries every six months, and be sure it works with frequent testing. They are battery-operated, and that's a human-error situation if you let them die and don't replace them. Furthermore, manufacturers of CO alarms recommend you use alarms for no more than 5 years. Once that timeframe is up, it's time to replace each alarm in your home or office.
Clean Chimneys and Furnaces Regularly
CO is a dangerous poison that can take your life, and it's found in some of the most unexpected places. It's found building up in furnaces and chimneys that are blocked from too much debris or soot, and it backs up in there causing the poisonous gas to release in your home. Have them checked, cleaned, and maintained at least once a year to ensure this does not become a problem in your home.
Never Start the Car in the Garage
You probably already know this, but it goes a bit further than simply avoiding starting the car when the garage door is shut. CO is released into the air by your vehicle when the car is on. While this is not a problem when you're driving down the road or even in a parking lot, it's a major problem if you're in the garage. CO builds up quickly in the closed off garage and car, and it can kill you quickly.
Cincinnati weather is extreme in the winter, and many homeowners want to start their vehicles in the garage so they are warm and comfortable when it's time to leave for work or school. Even if the garage door is open, don't start the car in the garage. Back it out and leave it running in the garage. It's inconvenient and cold, but being slightly inconvenienced and chilly is always preferable to suffering from CO poisoning.
Never Use Certain Items Inside
It's cold during the winter months, and you want to grill something for dinner. You're tired of being cooped up inside without your favorite grilled steak, so you start the grill in the garage or the enclosed Florida room. This is a terrible idea, and you should never do it. Things like generators and grills must not be used indoors at any point.
Generators are another common cause of CO poisoning because many homeowners are unaware they produce CO. They bring the generators indoors during bad storms to ensure they still have power, and the machine releases CO into the air. It's dangerous, and items like these must only be used outdoors.
Know the Symptoms
Even with all your precautions, you should know the most common symptoms of CO poisoning in case the worst happens.
Dizziness
A headache
Nausea
Drowsiness
If any or all of these things come on fast and strong without any good reason, get out of your home and call for medical help right away. If your entire family is suddenly feeling these symptoms, it's too dangerous to stay inside. Get out, find help, and know that you could be suffering from CO poisoning. Finally, check your animals for weird behavior in conjunction with your own symptoms. They often know something is going on before you do, and they can save your life.
CO poisoning is devastating and potentially deadly, which means you don't have much time to wonder if you're suffering. It's always better to be safe than it is to be sorry, and knowing the correct way to protect your family is the key. You have a life to live, and you shouldn't worry that something like this might happen. Don't be unprepared for the worst.