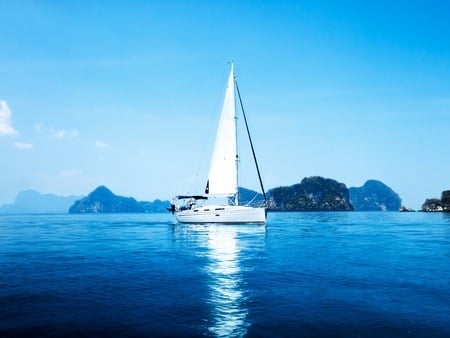 Warm weather means boating enthusiast will be flocking to area lakes, rivers, and waterways. Millions of people enjoy recreational boating every year in America. Unfortunately, there are also thousands of accidents that occur annually that cause thousands of injuries, hundreds of deaths, and millions of dollars in property damage.
Don't let your fun day on the water result in tragedy. Take steps to ensure safety before the season even begins.
Proper planning
Make sure there are enough U.S. Coast Guard approved life jackets for every passenger on the boat to have one. Children will need appropriate sized life jackets. The majority of deaths involving boats are due to drowning and the majority of those drownings happen because the victims are not wearing life jackets.
If you are not an experienced boater, take a CPR class and a boater's safety course. If your vessel has combustion engines or onboard motor generators, learn or review the dangers concerning carbon monoxide.
Before launching or setting sail, equip a tool box specifically with tools you might need for minor fixes on your boat. Also keep a first aid kit onboard at all times, and have a storm plan of action that will get you and your guests off of the water quickly in case of an unexpected change in the weather. Always watch a forecast and check the local weather radar before starting your trip.
On the water
There are risks that come with time spent boating. Passengers can fall out of the boat. The boat can collide with another boat, capsize, or hit unseen floating objects. Once on the water, do your part to ensure safety. Follow all of the rules of the lake or river. Do not drink alcohol. Alcohol can affect your judgement, vision, and reaction time. Ask another person on the boat to act as a spotter to help watch for stumps just under the surface of the water or floating logs. Go over hand signals with the spotter in order to avoid a failure to communicate.
Should anyone fall overboard, work quickly to help get them back on the boat. If the air temperature or water is cold, watch for hyperthermia. Help the passenger get warm and dry. During extreme heat take precaution to prevent sunburns, dehydration, and heat exhaustion.
Stay aware of the weather. If you notice dark clouds, an increase in wind speed, or a sudden drop in the temperature, play it safe and get off of the water.
In case of a hurricane
Long before hurricane season make sure your boat is insured. Study the policy to know if your boat has to be moved during a hurricane. Some insurance providers will go so far as to require boaters to submit a formal plan in writing that spells out where they will store their boat during a storm and how they intend to secure it.
If you keep your boat at a dock, marina, or storage facility you will need to check their policy regarding hurricanes to know if your boat can be kept there. Make a list of fixed items on your vessel. In the event of a storm, remove all detachable items when securing your boat. Do not forget to disconnect the battery. Do not keep important documents such as the title, registration, and insurance policy on the boat.
Practicing boaters safety will help ensure your fun days with friends and family on the water end as good memories, and can continue after the storm has passed.