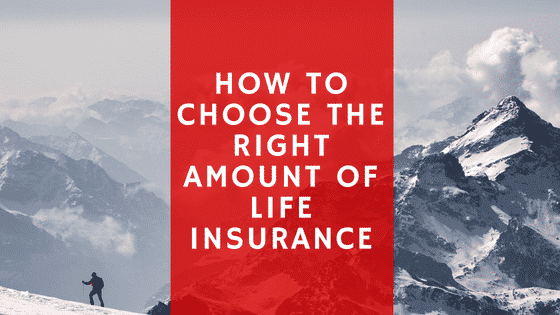 Most people don't realize they need life insurance until it's too late. When we die, our loved ones are left with the burdensome expense of a funeral, burial, or cremation if we don't have an insurance policy in place. The average cost of a funeral and casket burial ranges from $10,000 to $12,000. Cremation services that include a funeral can cost $8,000 to $10,000. A cremation without a funeral will still run around $2,000. This expense should be a general starting point for you to determine precisely how much coverage you will need.
Life insurance isn't just about paying for your memorial and burial. It is important to consider how the loss of your income can affect your family to determine the amount of coverage you may need. A professional insurance agent can help you calculate your family's financial needs should you pass away. Your expenses, debts, savings, and assets will be taken into consideration using an insurance analysis tool. A general rule of thumb is to purchase a policy that is ten times your annual salary as a death benefit. This amount will ensure your family will have a comfortable nest egg for years to come. Other things to consider are:
Child care costs
College education
Amount of debt to pay off
Elderly parents who may need care
Future inflation
You want to make sure to buy insurance as soon as possible. Insurance premiums increase as we age and the chance of health problems increases. There are two types of insurance policy's whole life and term. There are several subcategories including universal life, variable universal life, variable life, and traditional whole life. Term insurance will pay your beneficiary a benefit only if you pass away during the policy term. You can choose to have the death benefit remain the same during the policy term, or you can decrease the benefit amount each year. Whole life also known as permanent insurance will pay your beneficiary no matter when you die. With a whole life policy, you usually get a death benefit along with a savings component. Having insurance that builds cash value such as the universal life policy, will reduce your monthly premium. You will also have access to that cash to be used whenever you need it.
Sadly, there are fewer Americans with term life or whole life policies now compared to thirty years ago. Many people that do rely only on a life insurance policy through their employer. In most cases, your employer's plan isn't enough. You can request a free quote online or speak with your local insurance agent who can also save you money. With so many coverage options available it can be daunting to determine which is best for you. Licensed insurance agents can educate you and guide you step-by-step through the application process. For an accurate quote, you will need to provide your agent with your family history, health history, height, weight, and financial information. If you are considering a term or a guaranteed universal life policy, you will need to have a complete medical exam.