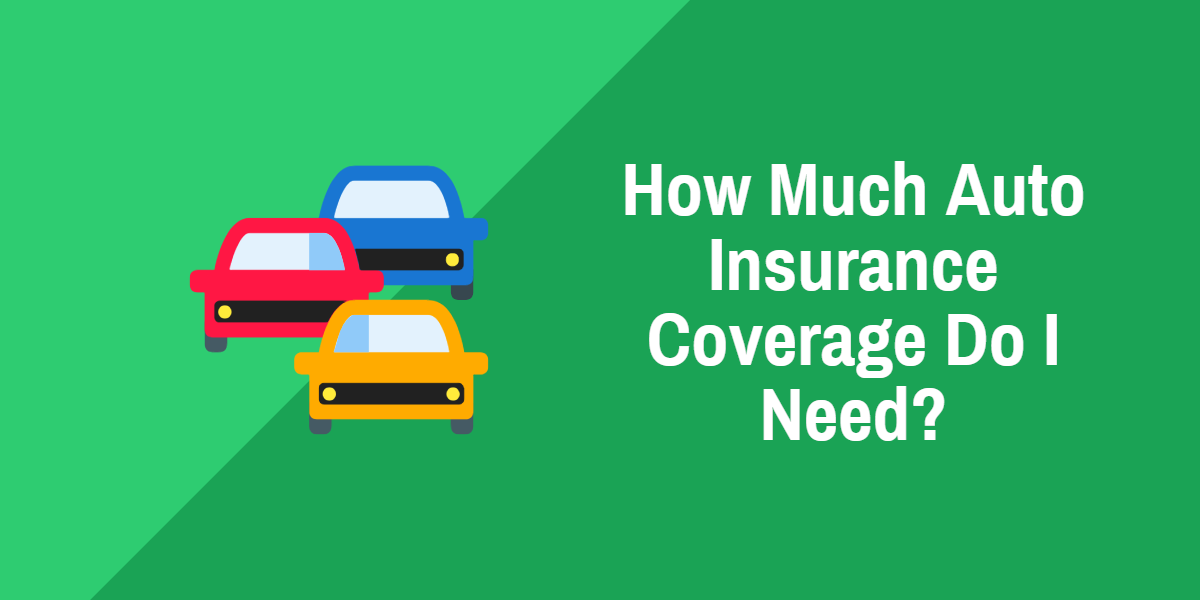 Auto insurance policies are complex and include several types of coverage based on your preferences and state laws. An insurance agent can give you the minimum requirements that you must have for your state. The different types of coverage for your policy are separated into categories of what they will cover. The car you drive will also determine what is required for you to have. If you have a loan, the lender may need you to have a certain amount of insurance coverage on your vehicle.
Liability Insurance
There are two types of liability auto insurance coverage. One is for bodily injury while the other is property damage. Both types of liability you must carry on your vehicle have minimum coverage that is determined by the state you obtain your insurance.
Liability for bodily injury is insurance that covers people who get injured by your car. This type of insurance is important because if you don't have enough coverage, you can be sued. Your assets are usually all accounted for in a court case that is asking for a considerable sum. You can lose your home, vehicles and any cash or savings you have. While the minimum coverage depends on the state laws, it can start at $10,000 per person or $20,000 per accident. The maximum is usually $300,000/$500,000. If you get sued, you could end up paying a lot more money than what you would pay for a higher insurance bill.
Liability for property damage is insurance that protects you from having to spend money if you hit someone's car. This liability insurance pays for the repairs and costs of the vehicle if it is totaled. Having enough property damage is important, so you don't have to pay out-of-pocket for the damage.
A high limit of liability insurance is usually important for people who don't want to lose money after a lengthy court case.
Collision Insurance
Collision insurance covers the cost of your car in an accident. If you have damage, this insurance helps you get it fixed, so you can start driving again. Collision insurance also has a deductible. This can range from $250 to $1000. Many times, people will get collision on a new car and some lenders ask you to get it or require it. If you wreck your car without insurance, you are still responsible for paying the loan. Most states don't require collision insurance. Setting aside the money for the deductible is an effective way to be prepared if you are in a car accident and must repair your vehicle.
Comprehensive Coverage
Comprehensive coverage is usually not a requirement by a state. It supplies protection against damages that occur to your vehicle that isn't caused by a car accident. This could be a fire, a tree falling on your vehicle or harsh weather. While it isn't usually a requirement, it saves you from taking money out of your pocket to repair your car. Comprehensive coverage has a deductible as well. The lower the deductible, the more expensive your coverage.
Medical Coverage
This type of auto insurance coverage is for the driver and the passengers of your vehicle. It covers medical claims based on the limit you choose. It will pay the maximum as the limit you set if there is a claim. Who is at fault doesn't matter for the claim to be paid.
Uninsured/Underinsured
Many times, a driver won't have insurance. If a driver hits you and isn't insured, this insurance will help cover your expenses. Whether you need to buy this insurance, is determined by your state laws. It is inexpensive and good to have if you live in a place that has a high number of uninsured drivers.
Personal Injury Protection
Personal injury protection insurance is also called PIP insurance or no-fault insurance. Some states require this insurance, while others don't. PIP has a deductible and is usually more expensive than medical coverage offered with your auto insurance policy. It covers medical expenses, funerals, physical therapy, and expenses if you can't take care of yourself.