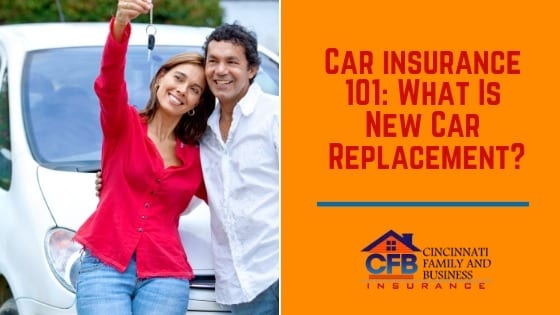 Regardless of whether you are shopping around to compare quotes or reviewing your existing coverage, you need to understand what your coverage includes and excludes. Many people unfortunately make assumptions about their coverage and may be placed in an unfortunate financial position later when their assumptions prove to be incorrect. One of the more common assumptions that drivers make relates to the ability to get a replacement car if their current vehicle is totaled.
Why Your Current Car Insurance Policy May Not Be Enough
There are several types of coverage available, and each type offers different benefits. Liability coverage minimizes your out-of-pocket expenses if you cause an accident and are financially responsible for damages other people incur as a result. Your own expenses are not covered with liability insurance. On the other hand, comprehensive and collision insurance may pay for your expenses, but benefits are only up to a certain level. In some cases, the payout from auto insurance benefits is not sufficient enough to pay off the current auto loan and to replace the vehicle. You can see that assuming that your car insurance policy will fully compensate all of your losses related to an accident can be detrimental.
Learning About New Car Replacement Coverage
New car replacement is a special add-on that you may purchase to enjoy more substantial benefits from your coverage. With this add-on, the insurance company may pay for a replacement vehicle that is the same make and model. You will still need to pay the deductible when you file a claim against your policy. Typically, this coverage only applies if the insurance company determines that your vehicle has been totaled and cannot be repaired.
When New Auto Replacement Coverage Makes Sense
Collision and comprehensive auto insurance pay out benefits up to the insurance company's determination of the vehicle's current market value. This is not the price that you paid for the vehicle or how much you owe. Many people are upside down in their car loan, so new car replacement coverage may make sense. This type of coverage may also be a smart option if you cannot afford a large down payment on a new car purchase and would be negatively financially impacted by a total loss scenario with your current vehicle.
Other Facts to Keep in Mind
Before you decide with certainty that setting up a new car insurance policy that has a new car replacement clause is right for you, understand that this coverage is not free. Your premium will increase with this add-on, so you will need to determine if it is financially advantageous to pay a higher premium, to pay down your car loan with that same amount of money each month or to save the money for a rainy day. You should also be aware that this add-on coverage is only available for newer vehicles. Each insurance provider has unique requirements regarding the age of the vehicle. Keep in mind that this type of coverage is also only available if you purchase collision or comprehensive coverage. It is not possible to set up a liability-only policy with this type of vehicle replacement coverage.
Determining how much coverage to buy, what type of coverage is best for your needs and even what to set your deductible and limits at can be confusing. For courteous, knowledgeable assistance with all of your auto insurance needs, contact our office today.